BLEECH Rock the Manchester Academy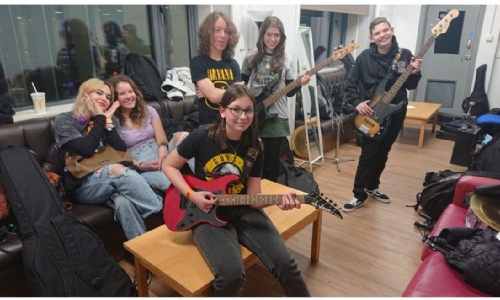 Our very own BLEECH were back competing at the Greater Manchester wide Battle of the Bands last week.
After winning the earlier stage of the competition, BLEECH won a place at the Battle of the Bands event taking place at the Manchester Academy 2. The event was fiercely competitive with winning bands all across Greater Manchester taking part.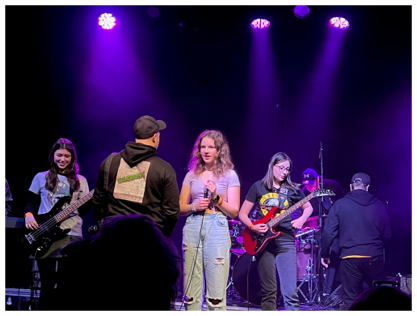 The judges were once again very complimentary of the band, made up of students from Year 9. The band were praised for playing with "great energy" and "conviction", having "really good arrangements", and "excellent drumming and rhythm section."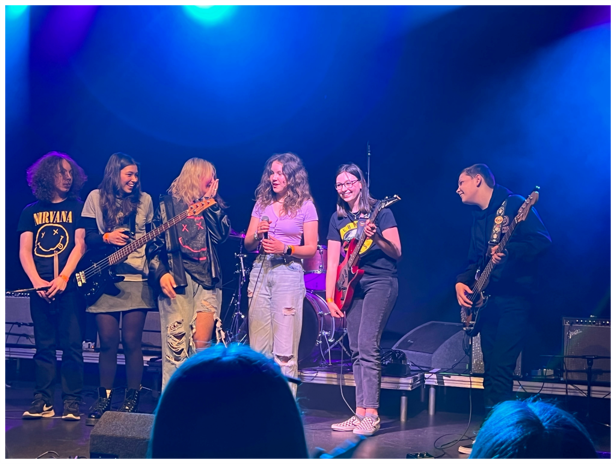 Mr McNamee, Head of Performing Arts said "I am so proud of every member of BLEECH! They are all incredibly talented musicians, and they performed brilliantly. They were up against bands in Key Stage 4 and 5, some even had beards and tattoos, yet BLEECH gave it 110% and performed with no fear. I am beaming with pride for what they have achieved, to write and perform their own material too is amazing, and I'm incredibly excited to see where they will go next."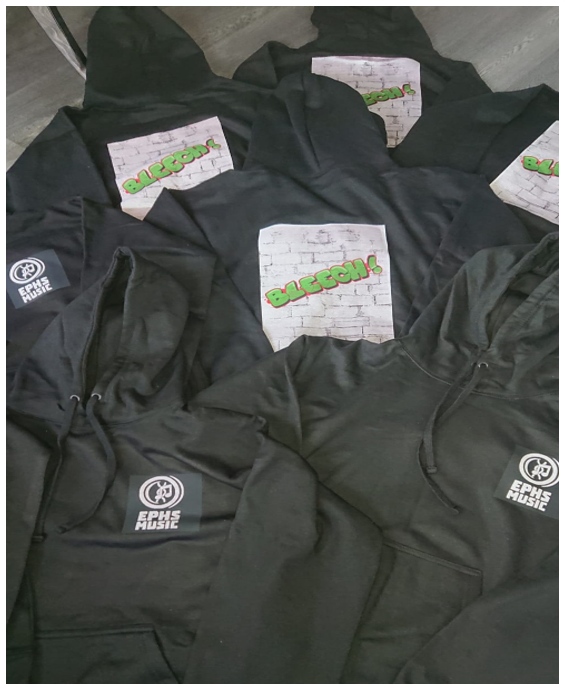 The band started their set with 'Mr Brightside', by The Killers, before performing their own original song 'Undeniable', before closing the entire night with the crowd pleaser 'Don't Look Back in Anger' by Oasis. Although BLEECH did not win the contest, they're winners to us! Congratulations on an amazing achievement.